Museo dei fossili di Besano
The museum of fossils of Besano displays a significant part of the exceptional findings discovered around the italian side of Monte San Giorgio.
It's a window into the distant past of 240 million years ago, when ancient creatures lived in the warm waters of a tropical sea, and which today, can be admired perfectly preserved in the rooms: gorgeous and bizarre-looking ammonites, plants, fishes and reptiles. Among the reptiles stands out the huge Besanosaurus, an almost 6 feet long Ichthyosaur with 4 embryos in her abdomen, still visible today. The other star of the museum is the Saltriosauro, recently renamed as Saltriovenator zanellai, which is considered the oldest fossil of a large carnivorous dinosaur in Italy.
NUOVO SITO DEL MUSEO DEI FOSSILI DI BESANO
Segui il museo sui nostri canali social!
/museofossiliBesano
@museodeifossilidibesano
/MuseodeiFossilidiBesano
Museum of Fossils of Besano
Via Prestini 5
21050 Besano (VA)
museo@comune.besano.va.it
+ 39. 3337849836
Orari
Tuesday, Saturday
2.00 pm - 5.30 pm
Sunday
10.30 am - 5.30 pm
Openings by reservation on any day and time
Tickets
Adults € 4,5
Reduced € 3,0 (students and groups)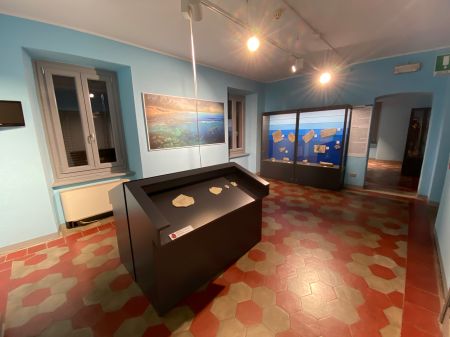 Print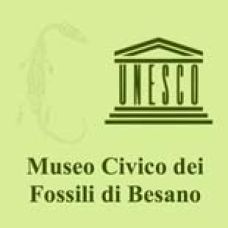 Documenti da scaricare